The number of people with disabilities in Victoria continues to grow rapidly, increasing the need for more disability-friendly homes.
A disability-friendly home should maximise independence for homeowners or family members with a handicap whilst also allowing optimal freedom of movement and comfort for all family members and visitors.
Not sure where to start? Here are five things that you need to consider when building a disability-friendly home.
1. Wider Doorways
The first thing that you need to consider is building wider doorways for easier wheelchair access. These doors should be at least 813mm wide with gentle slopes instead of steps. It's also better to use lever-handles as knob handles can be difficult for people with dexterity problems.
Even if you don't have any wheelchair users in your home, these doorway features are still the most practical and on-trend options. For example, makes it easier to get into your home when your arms are full of grocery bags and is safer for toddlers running around. Wide doorways also exude a sense of luxury and are increasing in popularity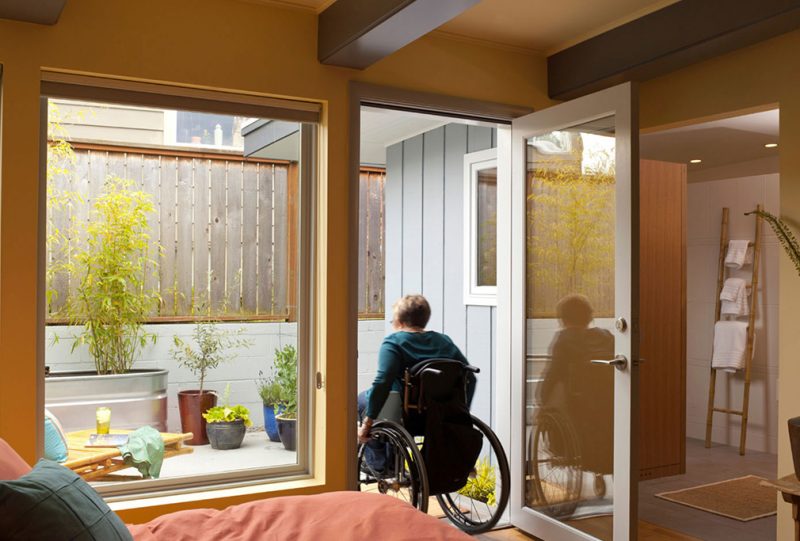 2. Safer Bathrooms
Bathrooms prove to be the most difficult area to access for people with disabilities. Giving your bathroom more floor space provides more mobility for wheelchair users. Wider baths also lessen the inconvenience for other household members.
As we all know, bathrooms can be pretty slippery most of the time. So it's crucial to use slip-resistant floor tiles to reduce the risk of slipping over. Also, installing grab bars are necessary to provide users with stability, especially around the toilet and shower.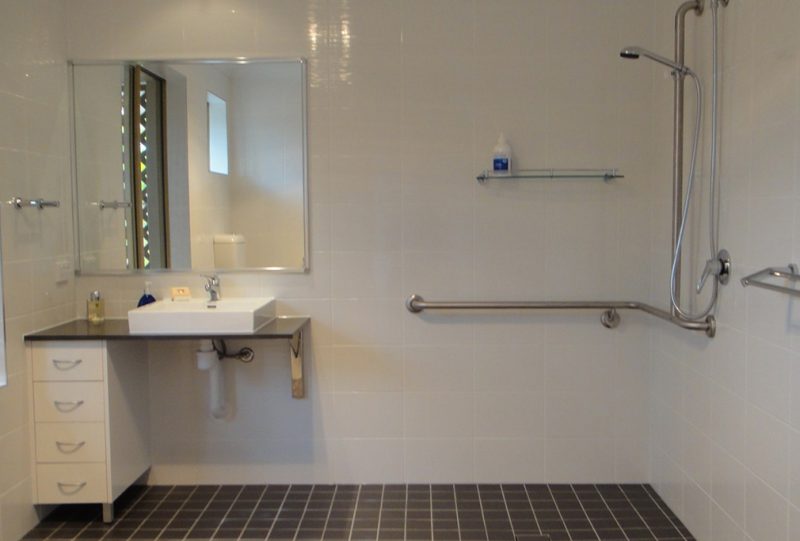 3. Maximise Accessibility in the Kitchen
Consider lowering the countertops or installing an adjustable worktop that can be comfortably used sitting or standing. Smart placement of appliances near the sink and everyday items in lower cabinets will maximise ease of access for all users of the kitchen and allow greater independence for users in a wheelchair. We would also recommend avoiding the use of round handles for the drawers.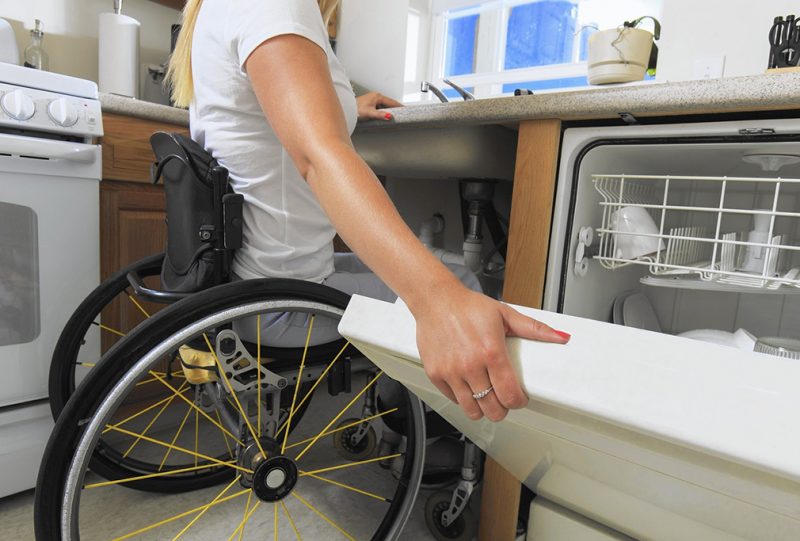 4. Better Flooring
There are many flooring options for disability-friendly homes:
Carpeted floors are ideal for people that suffer from joint pains as it provides softer cushioning and helps to avoid aggravating the pain. It is not practical for wheelchair users however as it will hinder movement.
Hardwood floors are very useful in allowing ease of passage for people who use wheelchairs or walkers to move around the house. They do have a high susceptibility for scratches however which may be a consideration.
A popular choice is vinyl floors as they are comparatively very affordable and prove to be slip-resistant, an important feature for many people living with disability aids.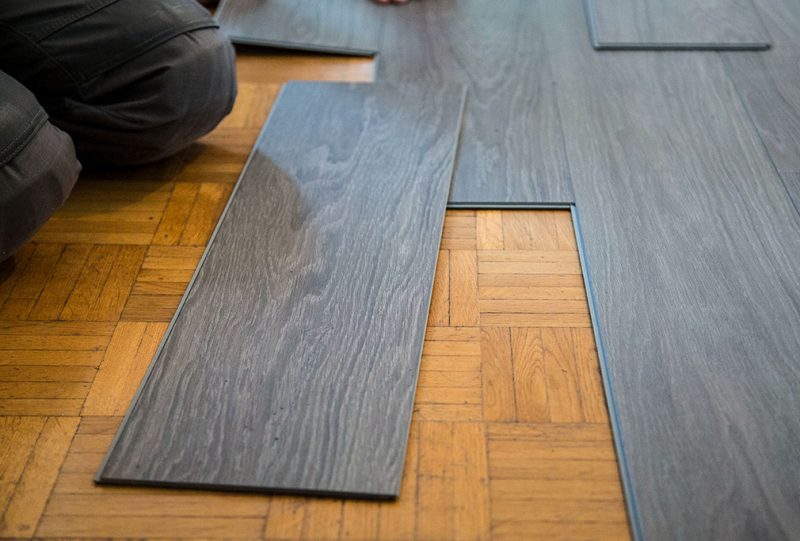 5. Larger Driveways
Driveways for disabled-friendly homes should be about 3,800mm wide and 5,400mm long to allow for easy parking and plenty of room when getting in and out of a car.
Ideally, there should be a wide, flat pathway between the driveway and the front door with no plants or trees that may obstruct the path.
These should provide a starting point of things to consider when building a disability-friendly home. With current technologies, there are many advanced home features that can allow the physically impaired and able bodied to share homes with maximum comfort and mobility.
If you would like design assistance in building a disability-friendly home or increasing accessibility in your existing home, please contact us here; We would love to help.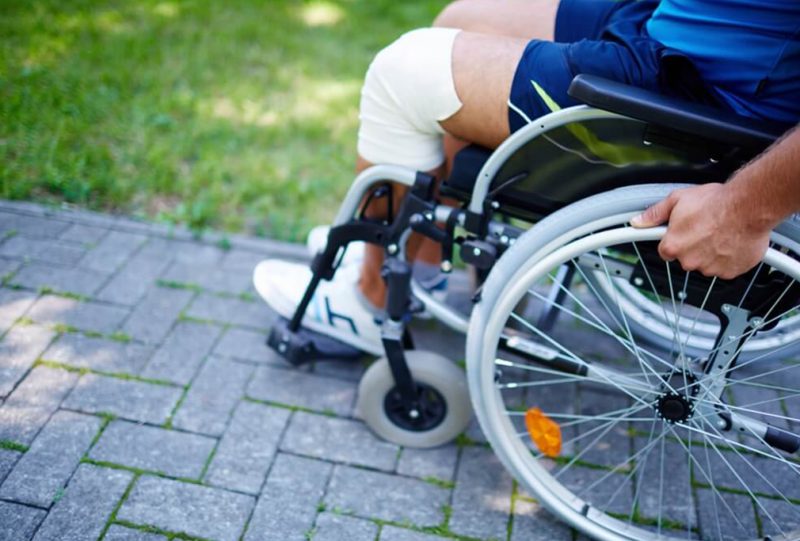 These are the main things that you need to consider when building a disabled-friendly home. With today's advancements, there are a lot of home features that can provide comfort and mobility for the physically impaired. Moreover, these features do not hinder the other members of the family to enjoy their home life.
If you need help in building or making your homes more accessible, contact us here, and we will be happy to help.